16045475977856
Aoguchi protective bag is suitable for Sogou E1 recording pen storage bag S1 Sony icd-ux570f high definition noise reduction portable player storage case protective case storage bag suitable for Sogou E1 Sony icd-ux575f
Aoguchi protective bag is suitable for Sogou E1 recording pen storage bag S1 Sony icd-ux570f high definition noise reduction portable player storage box protective case storage bag suitable for Sogou E1 Sony icd-ux575f [picture price brand quotation]...
The item cost is displayed here.Please contact us for agency fees, shipping charges, etc.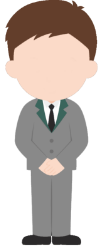 Agent Means
Because we are purchasing agent,commodity details can only be displayed in foreign languages.Thanks for your understanding.