16045476089181
Mobile phone camera occlusion sticker notebook camera occlusion sticker tablet camera occlusion sticker computer monitoring cover rear camera occlusion patch Huawei protective sticker classic [black 3 Pack] + alcohol dry wet bag * 3
Mobile phone camera blocking sticker notebook camera blocking sticker tablet camera blocking pasting computer monitoring shielding cover rear camera blocking patch Huawei protective sticker classic [black 3 Pack] + alcohol dry wet bag * 3 [picture pr...
The item cost is displayed here.Please contact us for agency fees, shipping charges, etc.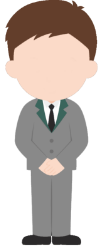 Agent Means
Because we are purchasing agent,commodity details can only be displayed in foreign languages.Thanks for your understanding.