16045477202806
The protective case is suitable for oppo enco W51 protective case, personalized tide brand anti falling silicone soft shell, W51 full package lanyard headset cover, W51 protective cover, black cover, grey kaws + the same hanging rope
The protective case is suitable for oppo enco W51 protective case, personalized tide brand anti falling silicone soft shell, W51 full package lanyard earphone cover, W51 protective cover, black cover, grey kaws + the same hanging rope [picture price...
The item cost is displayed here.Please contact us for agency fees, shipping charges, etc.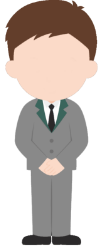 Agent Means
Because we are purchasing agent,commodity details can only be displayed in foreign languages.Thanks for your understanding.